Michaela Coleman ERYT-200​
​
Michaela completed her 200 hour training in October 2015 through the Yoga Mutts program at Greensboro Downtown Yoga. She quit her full time desk job and began teaching up to 20+ classes a week, all over Greensboro. She was also working part time as studio manager for Greensboro Downtown Yoga, and in February 2017 she had the amazing opportunity to take over the ownership of the studio and is thrilled to focus her teachings and her energies there now. She has taught over 1,000 yoga classes.
Michaela is deeply grateful for all the practice of yoga offers her, not only each time she steps on her mat but also as she walks through the world each day. Michaela attended yoga classes here and there throughout high school and college, but it was later, during hard times, that she realized the profound power of yoga to heal, to promote peace, strength, and joy. She believes firmly that yoga can benefit everyone and she wants to help spread yoga to people who might not try it without some encouragement. We all deserve a solid sense of wellbeing and access to a practice that can help us get there. Michaela teaches gentle, restorative, and flow yoga classes, as well as private/individual yoga lessons. She encourages students to learn to harness the power of the breath, to find joy in movement, and to reconnect with their body and intuition. She likes to keep her sequences varied and fresh. Her classes are balanced, incorporating playfulness and serenity, challenge and rest.
---
Alisha Wielfaert, RYT-500
Alisha has been passionately teaching yoga in Greensboro for 10 years and practicing yoga for almost 18. She received her 200 and 300-hour yoga teacher certifications from the Asheville Yoga Center and specializes in Vinyasa Flow. Alisha founded and ran Greensboro Downtown yoga for its first 4 years of life before passing the torch to Michaela in 2017. After a decade-long career in corporate America with Lincoln Financial Alisha took a leap of faith and embarked on a year of travel in 2017 while building her "leadership, life and creativity coaching" business Yoke and Abundance. Now nothing fires her up more than getting to meet with a woman who needs the perspective of a neutral confidant to reflect back to her a bird's eye view of her life situation. Alisha is a guide for women while they walk her unique process of identifying core desires, long-term dreams, and goals. Alisha shows clients that they already have the right compass in hand and teaches them how to forge a path to what they most want while weaving in creativity, mindfulness and yogic principles any chance she gets. While Alisha's full-time job is now leadership and life coaching she jumps at any chance she gets to share yoga and it benefits with everyone who takes her class.
---
TONY PARRA, RYT-500
Teacher Trainer and mentor, Tony Parra has been living a yogic lifestyle for over a decade. Incorporating the full spectrum of yogic practices into his teachings. He keeps the integrity and tradition of an ancient yoga style alive, yet remains open to complimentary modern techniques that he has found to be effective in supporting the growth of his students.
Tony believes that there is no area of one's life that is outside of the scope of yoga and aims to re-establish the ancient duty of the yogi as mentor, scholar, leader, seer, advisor and healer, etc.
His instructions completely transform his students. Increasing their health, wealth and awareness. He is consistently in a state of growth and inspires others to do so as well. Join him in this enlightening experience! Join him in the joy of yoga!
---
Jacqi Morris, RYT-200 Jacqi's yoga journey began in Michigan where she was born and raised. Her first experience with yoga was in a basement of a church where one of her friends was teaching. "I walked in thinking it would be a nice, relaxing stretch and walked out with every muscle aching." From that point on, yoga changed her life. Instead of running, kickboxing, etc.. yoga became her focus and it not only changed her body but her mind. Jacqi started teaching in 2003 and has taught various styles of yoga ever since such as Ashtanga, Power, Vinyasa flow, hot yoga and prenatal. She has certifications not only in yoga but also in pilates and prenatal yoga. Jacqi has trained with many teachers including David Swenson, Bryan Kest, Todd Norian, Baron Baptiste and Betsy Downing.
Jacqi's main goal in teaching yoga is to help others discover not only the physical benefit but the mental benefit as well.
---
Lance Oldham RYT-200
After years of weightlifting, Lance was diagnosed with neck arthritis. He began practicing yoga as a new way to exercise. Soon after, Lance 's body started feeling better. But he also noticed feeling better emotionally and mentally. After a few years of regular yoga, he signed up for a yoga teacher training. He started with hopes of deepening his practice. By the end of the training, he knew he wanted to teach. Lance finished the teacher training through Greensboro Downtown Yoga in 2015. Lance likes to offer students the opportunity to find presence and awareness as they move through their physical practice. His teaching style incorporates vinyasa flow, and poses for strengthening and improving flexibility. He hopes students will leave class feeling flexible, in both mind and body.
---
Jessika Schweinsberg RYT-200
Jessika started practicing yoga while in high school as a form of exercise and stress relief. Over the years her practice has transformed from being solely physical into one with emotional and spiritual value. Her classes are tailored to meet the needs of a variety of physical abilities with focus on proper alignment, use of the breath, and the creation of a light heart. Jessika embraces every opportunity to continue her education by attending workshops and trainings. Jessika is eager to share her passion for yoga with the Greensboro community!
"Life begins with an inhale and ends with an exhale. ln between that inhale and that exhale is our life." – Sharon Gannon
---
Janis Lozano
Janis is a RYT200 Yoga Alliance certified Teacher specializing in Hatha and Vinyasa yoga. She is also versed in Kundalini and has experience teaching Yin Yoga, Hot Yoga, Gentle yoga, Chair yoga and Restorative. Certified in Alignment, Pranayama techniques, Reiki healing, Crystal energy, and experienced in Meditation, Kirtan and Mantras. Her training was completed at Hatha Yoga World in Dharamshala, India, where she was able to learn from some of the best teachers in the world and study the Anatomy, Philosophy of Yoga and Ayurveda nutrition, along with the physical practice of Asanas. Her travels around the world, have allowed her to learn several techniques from many well-known teachers, allowing her to further develop in her personal practice and the practice of her students.

Janis considers Yoga to be one of the most amazing things a person can do for the health of their being as a whole. She enjoys making sequences that focus on her client's needs in the three aspects of mind, body and soul. Blending the perfect mix of challenging poses and relaxation techniques to cater to all levels of practice. "Energy is something that is very important to me and I love to encourage and support my students through their practice, allowing them the ability to listen to their bodies and push right through to a practice they can achieve by using the proper techniques." She is fluent in Spanish and Italian and caters to international students as well. She also trained in Muay Thai kickboxing for 8 years at New York City's The Wat, and is a member of the Greensboro Roller Derby league.
---
Amber Land is a RYT 200
whose passion for yoga first began to develop in 2010 when she took her first yoga class. Since then, she's devoted herself to her personal practice and also hopes to inspire and encourage others to learn and use the techniques that yoga teaches us through a strong and disciplined practice. Her hope and intention is to teach her students the importance of self awareness and proper alignment for a sustainable yoga practice keeping the body safe and healthy. Her balanced classes encourage effort and mindfulness and are sensitive to individual students' abilities.
---
Grace Parra, RYT 200
​
Grace came to yoga through Pilates! After completing her Classical Pilates certification in New York City she began practicing yoga with her husband as something they could share together. She fell in love with the connection yoga had with the core, the center and proper alignment and was amazed at how good yoga can make the body feel. After having taught Pilates for 8 years Grace obtained her yoga teacher training in 2017 through The Enlightened Yoga School in Greensboro. She is excited to start teaching at Greensboro Downtown Yoga, offering classes that focus on flexibility and the benefits of
increasing strength through yogic postures.
---
Sandra Delgado RYT-500
Sandy has an interest in the integration of science & spirituality. Sandy has been committed to a Yoga & Mindfulness Sadhana practice for 14 years. She is enchanted by the study's of Indian Classical Music, she says the rhythms and sounds keep her neuroplasticity developing. Sandy has dedicated her life to the teachings of Yoga and Mindful Living. She is wholeheartedly devoted to the courage it takes to find ones truest nature, deepest driving desires and purpose in life.

In her teaching, Sandy encourages the understanding and acceptance of life, finding the teacher within and acknowledging that peace is sustainable. She teaches the principles of the Bhagavad Gita Philosophy, in modern ways and concentrates on Self Inquiry, Meditation, Healthy Vegetarian Lifestyle, and Discovering Your Potential. Sandy is founder and director of Savvy Soul Yoga School, a program for adults and kids with neurological behaviors! She offers yoga with mindfulness trainings, and college lectures throughout North Carolina, Sydney, Australia and Hawaii.
---

​Amanda Waterhouse (Joti Kaur), RYT-200
Amanda Waterhouse (Joti Kaur) has her 220-hr certification through the Kundalini Research Institute and Yoga Alliance. She studied under master teacher Darshan Kaur in the Washington, DC metro area. Amanda believes that we each have our own inner light and our own intuitive self--Kundalini Yoga is a tool to help us shine and be true! In Amanda's classes, every student is encouraged to tune into his/her own Sat Nam--your true identity!
---
Sheri Vettel RYT 200 (And Registered Dietitian Nutritionist)
My love of yoga began in college. I felt right at home on my mat and my yoga practice became a journey in personal growth that continues to this day. I believe in "growing with the flow" and am energized to share the beauty of yoga with others---both on and off the mat. Because I love the outdoors, I use nature to inspire my teachings. I also encourage my students to explore the possibilities of their practice in a fun, relaxed space. I teach Hatha yoga flows that are alignment-based and always promote improved wellness and self-care for my students---a reflection of my role as a Registered Dietitian. When I am not on my mat you might find me at the farmers market, in the garden, or on an adventure with my husband and son.
---
Eduardo da Silva is a modern mystic, philosopher, and urban yogi that has been a leader in sub-conscious healing for nearly 2 decades. He is a loving mentor, teacher, and bio-energy healer, experienced in the yogic sciences of Karma, Kundalini, and Kriya Yoga with the mission of supporting the awakening and expansion of the human consciousness by treating the body, mind and soul as one.

He was born in Brazil, where he was raised in a family that blended Christianity and mysticism, allowing him to learn religious and spiritual matters in greater depth. He has lived in America for nearly 20 years graduated with a Business degree from a prestigious university and has worked for more than 15 years in large international corporations, where he held various corporate positions and developed a passion for self-help and personal development, his life experiences have helped him gain greater insight into the struggles of the modern American life leading him to follow his passion for healing and empowering individuals.
​
He uses his training in yoga, qigong, christianity, mysticism, eastern and western philosophy, meditation, mindfulness, neuro-linguistic programing, and metaphysics to assist others in developing their higher brain functions, connect with their higher-self, improve their self-image, heal physical, emotional, and psychological wounds to strengthen the mind, build mental resilience, and reach higher states of mind to express and manifest their deepest longings and desires in order to live a happy, blissful, and conscious life.
---

Natalie Russo RYT-200 Natalie began studying yoga as a means to cope with anxiety, and found that teaching appealed to both her background in dance and education. As a student of yoga first and foremost, Natalie appreciates the opportunity to learn from each one of her students. Natalie is interested in crafting classes that are anatomically smart as well as fun and creative. She would like to encourage her students to embrace yoga as a tool for achieving total body and mind well-being.
---
Powered by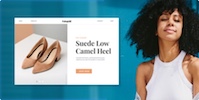 Create your own unique website with customizable templates.