Upcoming Events at Greensboro Downtown Yoga
---
NEW! Every Friday, starting Sept 14th: Food and Flow Vinyasa - 5:30-6:30pm
This class is for anyone wishing to kick off a healthy weekend! First, find a playful Vinyasa flow designed to strengthen, lengthen, and leave you feeling refreshed. Then, during the last 5 minutes of class, we'll get cozy, enjoy a snack, and discuss a topic in Ayurveda and/or Nutrition.
Regular class rates/passes apply
---
---
Full Moon Kundalini Workshop
Saturdays 9/22, 10/27, 11/17, 6:00-8:00pm
And Sun 12/23 3:00-4:30pm
Join teacher Joti Kaur to bask in the energy of the full moon. In October we'll focus on tuning IN to our soul's quiet whispers, and tuning OUT life's drama queens. (You know who I'm talking about...)
At each of our monthly full-moon events, you'll get to experience:
• a yoga set
• a gong relaxation
• and a full-moon meditation
• oh, and being welcomed by really nice people who will be SO HAPPY to see you there!
What is Kundalini Yoga?
It's not your typical asana class! Each monthly workshop will include breathing techniques (pranayam), an exercise set (kriya), deep relaxation, and meditation. Kundalini Yoga is a practical technology to quickly create emotional peace. The sequences in Kundalini Yoga are designed to be practiced by people of all ages and abilities, including those of us who are introverted, overweight, or self-critical. (ESPECIALLY those of us who are self-critical!) As an added treat during our monthly Kundalini Yoga event, the teacher will play a 26" Chinese Gong during the relaxation. The sound frequency of the gong is said to penetrate the parasympathetic nervous system, inviting your body to go into a deeper, more healing relaxation than you could otherwise achieve.
Suggested Donation: $20
(no one turned away for lack of funds--we're not kidding)
Register and pay HERE
---
---
Managing Anxiety and Depression with Yoga
​
With Lance Oldham
​$15
Sunday, Oct 28th
2:00-3:30pm
SIGN UP
---
​
"Would you like to experience and implement tools that can assist your body, mind and spirit in managing anxiety, depression and other stressors? If you answered yes, then we'd love for you to join us at our "Managing Anxiety and Depression with Yoga" workshop! Anxiety and depression are emotional upsets in our bodies and play a part in our life adventure. Our experiences throughout this adventure are connected to our bodies both emotionally and physically causing imbalances. These imbalances are individual to us and our bodies react differently due to our unique anatomy. We all hold stress and tension differently in our unique bodies making a personal, self-empowering method of healing significant. Yoga, a holistic approach that focuses on the mind and body as a way to release stress and tension, has shown great promise as a treatment for these imbalances that truly works for each of us. Join E-RYT200 Fred Hoffmann as he discusses managing anxiety and depression through yoga, reviews current research articles and leads a class designed specifically for the release of stress and tension navigating the imbalances that anxiety and depression cause."
---
Reiki Certification Opportunity!
October 20th and 21st. Levels 1, 2, and 3. Take just one degree for $105 or
take all three degrees (Master Level) for $290
Level 1: Sat 11am-3pm
Level 2: Sat 4pm-8pm
Level 3 Sun 10:15am-2:30pm
---
Lunar AcroYoga and Thai Massage Workshop
Saturday, October 27th, 12pm-2pm

Join Kate Quinn (ERYT500) and Kyle Story (RYT200) in this 2-hour workshop on Lunar AcroYoga. Also know as "therapeutic" AcroYoga, you will learn how to safely support another person in comfortable flying postures in order to promote relaxation, gentle stretching, and trust. Each person will leave knowing the 3 roles of AcroYoga; flying, basing, and spotting. We will cover several poses in groups of 3 and depending on your level of comfort, you will try each different role. A background in yoga is helpful, however no experience is necessary. You also do not need a partner to participate, but we welcome couples and close friends to join and connect with each other (you will still work with everyone who's attending!). Come with a willingness to try something new and to build compassion and community in yoga. We will end the workshop with a 30 minute Thai Massage sequence, which will help unwind our practice and leave you feeling refreshed and renewed!
Kate Quinn is also a YACEP and offers 2 CEU's for all Yoga Alliance registered yoga teachers.
Investment in yourself: $20
​Sign up as a pair for $35
SIGN UP IN ADVANCE!
https://clients.mindbodyonline.com/classic/ws?studioid=99744&stype=-8&sView=day&sLoc=0&sTrn=100000009
---
11/2/2018, 6:00-7:00pm
Join us for a Deep Stretch and Slow Flow class taught by Kristy Mallard to collect goods and raise funds for BackPack Beginnings here in Greensboro! As payment for this cozy, yummy, all levels class, you may bring any items listed on this website: ​https://backpackbeginnings.org/donate/donate-items/ OR pay any amount you choose, by card, cash, or check. ALL proceeds will go directly to BackPack Beginnings!
More about BackPack Beginnings: We provide food, comfort and clothing
directly to children
in need. We operate 2 BackPack programs, the Food BackPack Program and the Comfort BackPack Program, as well as 19 food pantries and a free clothing pantry. https://backpackbeginnings.org/about/
More about the class: This all levels class allows the student to enjoy deep, opening postures and slower, flowing movements. Some postures will be held, giving you a chance to connect with your breath and
gain a deeper understanding of the poses. This class will help you release stress and tension and restore your mind, body, and soul.
Please SIGN UP IN ADVANCE!
https://clients.mindbodyonline.com/classic/ws?studioid=99744&stype=-8&sView=day&sLoc=0&date=11/02/18
Powered by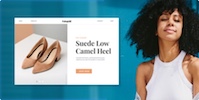 Create your own unique website with customizable templates.