Upcoming Events at Greensboro Downtown Yoga
Food, Rhythm & Flow
Friday, 2/15, ​5:30pm-6:30pm

​​ Join Justin and Sheri Vettel for a grounding, all levels welcome, yoga flow set to the sweet sound of a West African drum. After class stick around to savor a chocolate treat (chocolate is our discussion topic of the week!).

SIGN UP
---
Bulletproof Your Shoulders

with Alexander Imán
Saturday, Feb 16th, 2:00-3:30pm
Learn how to bulletproof your shoulders in this 90-minute workshop with Alexander Iman. The shoulder joint is one of the most mobile joints in the body, but with great mobility comes great responsibility: shoulders are also at an increased risk for injury. After a brief introduction to the anatomy of the shoulder and why strength and mobility must go hand in hand, we will work on releasing muscle tension and tightness, building stronger shoulders, increasing range of motion, and improving joint health.
​
$20 per person
$15 per person EARLYBIRD if you sign up by 2/7
$30 total if you sign up with a friend
REGISTER HERE
---
---
Free Basics Yoga Class
AT MINDFUL SUPPLY STORE
Sunday Feb 24, 2:00-3:00pm
SIGN UP



Mindful Supply and Greensboro Downtown Yoga are two downtown businesses who are both dedicated to helping you lead your best life.

We are teaming up to bring you a FREE yoga class! Join us to stretch, move, and practice mindfulness. Everybody is welcome - class will be foundational and mellow.

When: Sunday, Feb 24th, 2:00-3:00pm

Where: Mindful Supply - 335 S. Davie St, Greensboro, NC 27401

Bring: Your yoga mat if you have one. Anything else you want.

FREE class, but register in advance to save your spot. Day of walk ins if space allows.

Led by Michaela Coleman from Greensboro Downtown Yoga
---
Managing Anxiety and Depression with Yoga
​
With Fred Hoffman
​$15
Sunday Feb 17th
2:00-3:30pm
Sign Up Here!
---
​
"Would you like to experience and implement tools that can assist your body, mind and spirit in managing anxiety, depression and other stressors? If you answered yes, then we'd love for you to join us at our "Managing Anxiety and Depression with Yoga" workshop! Anxiety and depression are emotional upsets in our bodies and play a part in our life adventure. Our experiences throughout this adventure are connected to our bodies both emotionally and physically causing imbalances. These imbalances are individual to us and our bodies react differently due to our unique anatomy. We all hold stress and tension differently in our unique bodies making a personal, self-empowering method of healing significant. Yoga, a holistic approach that focuses on the mind and body as a way to release stress and tension, has shown great promise as a treatment for these imbalances that truly works for each of us. Join E-RYT200 Fred Hoffmann as he discusses managing anxiety and depression through yoga, reviews current research articles and leads a class designed specifically for the release of stress and tension navigating the imbalances that anxiety and depression cause."
---
Full Moon Kundalini Workshop
2019 Saturdays 1/19, 2/23, 3/23, 4/20, 5/18, 6:00-8:00pm
Join teacher Joti Kaur to bask in the energy of the full moon.
​
At each of our monthly full-moon events, you'll get to experience:
• a yoga set
• a gong relaxation
• and a full-moon meditation
• oh, and being welcomed by really nice people who will be SO HAPPY to see you there!
What is Kundalini Yoga?
It's not your typical asana class! Each monthly workshop will include breathing techniques (pranayam), an exercise set (kriya), deep relaxation, and meditation. Kundalini Yoga is a practical technology to quickly create emotional peace. The sequences in Kundalini Yoga are designed to be practiced by people of all ages and abilities, including those of us who are introverted, overweight, or self-critical. (ESPECIALLY those of us who are self-critical!) As an added treat during our monthly Kundalini Yoga event, the teacher will play a 26" Chinese Gong during the relaxation. The sound frequency of the gong is said to penetrate the parasympathetic nervous system, inviting your body to go into a deeper, more healing relaxation than you could otherwise achieve.
Suggested Donation: $20
(no one turned away for lack of funds--we're not kidding)
Register and pay HERE
---
---
Fundamentals of Handbalancing
​with

Alexander Imán

Saturday, March 9th, 2:00-3:30pm

This workshop by Alexander Imán focuses on building strength and learning technique for safely getting (and staying!) upside down. If you came the first time we hosted this, you will definitely learn new things this time too, so come on back! Students will be given exercises designed to promote anatomical and physiological understanding of the most efficient alignment and training strategies for handbalancing, as well as exercises to help them stay the air for longer!

It is recommended that participants feel comfortable holding a freestanding headstand for 15-30 seconds, and supporting their bodyweight on their arms (i.e. handstand against the wall) for 15-30 seconds. If you are interested in a more beginner inversions workshop - let us know!

Have questions or want additional information? Contact Alex Imán at

alexanderimancircus@gmail.com.

Learn more about Alex below.

Photo by Luck Photography, featuring Michelle Spurlock of Upside Aerial Arts & Fitness

______________________________________

Alexander Imán is a performing artist and coach in the field of contemporary circus arts. Specializing in handbalancing, flexibility, and contortion, Alex has worked and trained with a broad range of choreographers, coaches, and sports medicine professionals, including choreographers from MGM Studios and Paramount Pictures, handbalancers and contortionists from Cirque du Soleil and the San Francisco Circus Center, and Dr. Jennifer Crane, the physiologist for the 2016 Olympics in Rio.Alex's classes are rooted in applied anatomy and physiology, and he seeks to help students understand not only how to train most efficiently for their goals, but also how to understand the body on a deeper level in order to move in more informed, rewarding, and sustainable ways all across the board.

​

Alex feels most passionate about promoting movement as a powerful tool for healing, growth, playfulness, creativity, and self-expression, and seeks to create inclusive & loving spaces for circus and movement arts where all are welcome, regardless of age, experience, ethnicity, skill level, size, gender identity, sexual orientation, or background.
---
Every Friday: Food and Flow Vinyasa - 5:30-6:30pm
This class is for anyone wishing to kick off a healthy weekend! First, find a playful Vinyasa flow designed to strengthen, lengthen, and leave you feeling refreshed. Then, during the last 5 minutes of class, we'll get cozy, enjoy a snack, and discuss a topic in Ayurveda and/or Nutrition.
Regular class rates/passes apply
---
Powered by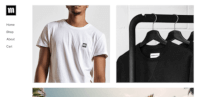 Create your own unique website with customizable templates.