Upcoming Events at Greensboro Downtown Yoga
Rhythm and Flow: Wake Up Vinyasa
Join Justin and Sheri Vettel for a yoga flow designed to help you greet the day by connecting to the rhythm of your own breath. The all-levels friendly yoga class will be accompanied by the sweet sound of a West African drum.

Stick around for a light snack after class and leave feeling refreshed and ready to start the day!
​
$15 in advance, $20 day of. Advance sign up encouraged, as space is limited.
Sign up HERE!
---
---
---
Managing Anxiety and Depression with Yoga

---
​
"Would you like to experience and implement tools that can assist your body, mind and spirit in managing anxiety, depression and other stressors? If you answered yes, then we'd love for you to join us at our "Managing Anxiety and Depression with Yoga" workshop! Anxiety and depression are emotional upsets in our bodies and play a part in our life adventure. Our experiences throughout this adventure are connected to our bodies both emotionally and physically causing imbalances. These imbalances are individual to us and our bodies react differently due to our unique anatomy. We all hold stress and tension differently in our unique bodies making a personal, self-empowering method of healing significant. Yoga, a holistic approach that focuses on the mind and body as a way to release stress and tension, has shown great promise as a treatment for these imbalances that truly works for each of us. Join E-RYT200 Fred Hoffmann as he discusses managing anxiety and depression through yoga, reviews current research articles and leads a class designed specifically for the release of stress and tension navigating the imbalances that anxiety and depression cause."
---
Beginner Arm Balances and Inversions Playshop
with Kati Buckner
Sunday, February 18th, 2:00-4:00pm
$15
​Want to add arm balances or inversions to your practice? Just starting your journey into yoga flight? Jump on this opportunity to learn from Kati!
​>> Flow warm up
>> Learn arm balance and inversions foundations, wrist strengthening exercises, lots of prep and strength building drills, and get a thorough break down of various arm balances and inverted poses.
>> Meditative wind-down and savasana
Come where you are, and leave flying a little higher.
Sign up here!
---
---
Core Hooping Class!

With Amber Land

Two Sessions on Sunday 2/25!

1:00-2:00pm and 2:30-3:30pm​

Interested in learning to hula hoop for fitness, dance and fun? In this 1 hour class, we will cover the foundations of hula hoop dance with on-body and off-body hoop moves. An ideal class for absolute beginners, this full body workout includes warm-up, conditioning, stance, waist hooping, turns, lassos and more. This is a great way to tone up the core and discover your rhythm within the magical circle of the hoop. No previous experience required. Hoops will be provided.

Space is LIMITED. Sign up required. Sign up HERE!
---
Connecting to Your Core
Saturday, March 17th, 1:30-3:00pm with Grace Parra
$25 by 3/3, $30 after that
Have you ever thought: "I would crush this posture if I could just engage my core a little more!"?
Well, what does it mean to engage your core more? Do you tense? Do you suck in? Do you crunch?
Have you done 1,000 different abdominal exercises and you still aren't getting the "more core" you were hoping for?
I want to answer all of these questions by teaching you the principles of core work. An Intelligent core will advance any yoga practice by enhancing strength, balance, and stability.
All too often, it's not about how HARD you are working your core but rather the WAY you are working your core.
This workshop will teach you the most useful ways of finding and utilizing the different muscles of your core. We will focus on breaking down the asanas to discover first hand that true core engagement will energize the way that you practice yoga.
Expect a short flow to warm up, unique abdominal work to isolate the muscles of the core, and to learn new ways to strengthen and build stamina.
We will work yoga postures that specifically require a strong core and conclude with a nice flow that puts all of these principles into practice; and of course… Savasana, where we will not work any core at all :)
SIGN UP HERE!!
---
Intermediate Arm Balances and Inversions Playshop

with Kati Buckner

Sunday, March 25th, 2:00-4:00pm

$15

Been practicing crow and headstand for a while now and ready for more?
​

​>> Flow warm up

>> Various arm balances and inversions poses: Practice, tips, drills, and learn some transitions between the poses!

>> Meditative wind-down and savasana

Come where you are, and leave flying a little higher.
Sign up here!
---
Live Music Yoga & Kirtan:
Come Raise Your Vibrations
​
Sunday, March 25th, 6:30-8:00pm

Greensboro, You don't won't to miss this opportunity to hear Gershon & Krishna Gershone Hendelberg sing while Sandy Delgado teaches a live music Power Flow Vinyasa class!!!
This is a special, fun, community building event to lift your vibrations with live sounds and then stay after for some Bhakti __Kirtan jammin'. Don't know what that is, well you need to stay and find out, we promise your heart will be lifted.
Power Flow Vinyasa
6:30-7:15pm
Kirtan
7:15 - 8:00pm
Price: Suggested donation $20
Kirtan is a soul lifting kind of music, us yogis call Bhakti (LOVE). Based on ancient chants, it has the ability to quiet the mind if listened to with intention. You can think of it as a sing-along. A kirtan concer
t is not your typical concert either. Everyone sits on the floor, although chairs are usually available. The performers are accessible, in fact there's not much of a distinction between performers & audience, in YOGA we call this ONENESS, by the end of the night!!!

Gershon & Kiran will sing the mantra, and the audience sings it back. A single chant can go on for up to ten minutes to all night (In India). As you sing with each other you experience a deep connection with the musicians, the other audience members and yourself. And when the music stops, your mind is quiet, a step to go within.

Because kirtan has roots in India, many of the songs are sung in Sanskrit. We will have some print outs of the chants so you can sing along. The magic of the chants will carry you within and we promise you'll FLOAT OUT, with your hearts aligned!

SIGN UP HERE!!



http://

www.flaviakrishnagershone.c

om/
---
---
Learn to Meditate: Mindful Living
Sunday, April 15th, 2:30-4:30pm
$25

Join
Sandy Delgado
for this "Learn to Meditate, Mindful Living" workshop which offers practical teachings with easy meditation/breathing techniques to help you grow into more mindful and compassionate practitioners. This class will introduce and clarify instructions on basic mindful-awareness meditation practices, and all the other options you have. Upon completing this class, you will feel confident and understand the simple techniques of a daily/weekly meditation practice.
Learn how to start a daily practice in this workshop; you will have the opportunity to study more with Sandy, if you really enjoy this workshop she will offer an 8 week online course to keep you dedicated to living mindfully. Otherwise, y
ou'll learn the tools needed to start building a mediation practice at home or work & maybe even include your family if this is something you aim for!

This workshop includes guided meditation, teaching, note taking, and group discussion. Build community together with mindful living practices, we'll explore how to awaken to our lives, hearts, intentions and to our world together.

SIGN UP HERE!
---
---
200 Hour Yoga and Mindfulness Teacher Training
May-August 2018
---
​Mindfulness-Based Stress Reduction Course (MBSR)
Jan-March 2018 with Rossana Magalhaes - Course is underway! Let us know if you are interested in a summer session!
Mindfulness-Based Stress Reduction® (MBSR®) is an
8-week program
created by the
Center for Mindfulness at the University of Massachusetts.
The program was founded in 1979 by Jon Kabat-Zinn.
"In the MBSR program, you will learn to access and cultivate your natural capacity to actively engage in caring for yourself and find greater balance, ease, and peace of mind. MBSR is highly respected within the medical community...it is proven to be effective in helping to treat [a multitude of conditions]."(Source: http://www.umassmed.edu/cfm/mindfulness-based-programs/mbsr-courses/about-mbsr/)
Click here for all the details!
---
Powered by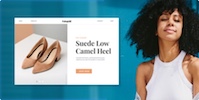 Create your own unique website with customizable templates.