219 Summit Avenue. Greensboro NC, 27401 ​
No 5pm class on Sunday 8/26 due to Yoga Teacher Training Graduation Ceremony!​

Pop Up Classes on Labor Day, Monday 9/3:
9:30-10:30am - All Levels Flow with Michaela
11:00am - Special class for educators! Mindful Balance - $5 with Vanessa
Regular Weekly Classes
Monday:5:30-6:30pm
All Levels Flow - Michaela
6:45-7:45pm
Intermediate Flow - Tony
Tuesday:
4:30-5:30pm
Kundalini Yoga- Amanda
6:00-7:00pm
Beginner Yoga - Lance
7:15-8:15pm

Gentle

/

Restorative - Michaela
(Beginning in Sept 2018, Gentle/Restorative will move to Wednesdays at 7:00pm)
​
Wednesday:5:45-6:45pm
Vinyasa Flow - Jacqi
7pm-8pm
Slow Mindful Flow - Sandra
Thursday:5:45-6:45pm
Free/Donation Community Class - Jessika
7:00-8:00pm
VinYin with Amber or Janis (Alternating. See
MindBody
)
Friday:6pm-7pm

Free class with a Teacher in Training (200hour in progress). Donations welcome if you feel inspired to, but NOT required. Ends 9/7/18

Saturday:9:30-10:30 am
Vinyasa Flow - Lance
11:00am-12:00pm
BoxingYoga™ - Lance, Certified BoxingYoga Coach
(Beginning in Sept 2018, Boxing Yoga will move to Tuesdays at 7:15pm)
4:30-5:30pm
Kundalini Yoga -Amanda
Sunday:11:30am-12:30pm
Power Flow - Grace
(Beginning in Sept 2018, Power Flow will move to 12:30pm)
5:00-6:00pm All Levels Flow - Michaela (No class on 8/26)
Class Descriptions: Power Flow:
This class is for new yogis who are looking for a physical challenge and for experienced yogis who wish
to strengthen their bodies. This class will increase flexibility, fire up the core muscles, and build
stamina… and we'll have fun while doing it. We'll be focusing on the foundational postures with
correct execution in order to create growth in the student's abilities.
Beginner Yoga:
A beginner friendly class that all levels can benefit from. Each class will consist of some flow and focus on alignment and increasing flexibility.
Boxing Yoga™:
"Born in a boxing club, BoxingYoga™ focuses on streamlined activity, directly targeting improved sporting performance. A BoxingYoga™ class merges boxing technique with traditional and innovative yoga postures in a 60-minute class format. The four stages of the class are performed in one continuous movement sequence to music, with intensity adapted to participant's needs and ability. BoxingYoga™ methodically strengthens and stretches the entire body and offers practitioners a considered approach to explore coordination, body awareness and correct posture alignment. As a result, BoxingYoga™ helps to drastically shorten recovery time and cultivates relaxation and muscular tension release to prevent injuries and optimize a healthy body and mindset." (All levels)
Free class with a teacher in training:
This is a free class taught by a
yoga teacher in training
to help them get practice and experience, and to provide the community with free yoga. Their 200 hour certification is underway. Should you feel compelled to donate any amount, donations are welcome to help cover studio expenses, but are absolutely not required. A 500hour certified teacher will be on hand to support and supervise.
Free/Donation Community Class:
Good choice for beginners, great for all levels.
Each week this community class studies a single pose or set of poses, discovering the through-line that runs in yoga asana. Learn proper alignment, where to focus effort and where to find release. Not just for beginners, a strong yoga practice begins with a sturdy foundation, this class can fine tune even an advanced practice. Classes are either free of charge or by donation. Space is available on a first come basis.
Food and Flow Vinyasa:
This class is for anyone wishing to kick off a healthy weekend! First, find a playful Vinyasa flow designed to strengthen, lengthen, and leave you feeling refreshed. Then, during the last 5 minutes of class, we'll get cozy, enjoy a snack, and discuss a topic in Ayurveda and/or Nutrition.

Gentle/Restorative:
In this rejuvenating class we get moving and soothe the body with some centering gentle movement before going to a deep, peaceful place with a series of supported, restorative poses. (All levels)
Intermediate Flow:
Is an energetic practice that builds endurance, strength and flexibility. This class may involve some more challenging postures and sequences, possibly including inversions or arm balances. All yogis are welcome to come and go at their own pace.
Kundalini Yoga
—not your typical asana class! Kundalini Yoga clears out blocks to circulate your creative energy and charge your entire system. It's a practical technology to quickly create physical healing and emotional peace. The sequences in Kundalini Yoga are designed to be practiced by people of all ages and abilities, including those of us who are introverted, overweight, or self-critical. Each class will include breathing techniques (pranayam), an exercise set (kriya), deep relaxation, and meditation.
Slow Mindful Flow:
Slow down and get curious about the details of your practice with this opportunity for meditative movement. Slow mindful flow incorporates strength building flow sequences that are often made more challenging by the slow, mindful pace of this class. Increase your flexibility, confidence, and strength all while working at a pace that's accessible for everyone. (All levels)
Vinyasa Flow:
Is an energetic practice, based on a Vinyasa (connected or flowing movement incorporating breath) style of Yoga, which builds endurance, strength and flexibility - great for anyone interested in an active, flowing practice.
VinYin:
The first part of this class is vinyasa flow (see above). The second part is Yin yoga.
Yin Yoga focuses on the connective tissues of the body through postures that are held in stillness and mindful awareness for several minutes at a time. The idea is to slow down, rest, and stretch deeply in both your body and mind. The longer holds and meditative nature of the practice will challenge your mind and help you find more balance in your life.
It is not always easy to shift from yang to yin, from active to passive, but we all need a balance of both in our lives, and with practice it gets easier to find your sweet spot, or return to it when life gets unbalanced.
A great compliment to more yang styles of exercise like flow yoga, running, or biking, Yin Yoga provides a greater sense of groundedness, release, peace, and calm. Props make the practice accessible to people of all abilities, including those new to yoga.
Powered by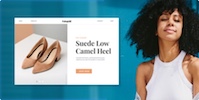 Create your own unique website with customizable templates.